Since you never want sex (or foreplay) to become predictable, you should spice up your love life with games meant to make you orgasm. That way, you won't have to resort to lip kisses and missionary for the millionth time. Every night will be a brand new adventure.
1. Roll some dice to see how long your partner should go down on you. "One" means one minute. "Six" means six minutes, and so on and so forth.
2. See how well your partner can recite the lyrics to their favorite song while you're going down on them. Whenever they stop talking, you stop sucking.
3. Kiss for as long as you can without taking off any clothes or feeling each other up. See which one of you caves first and initiates sex.
4. Play truth or dare, but make every question naughty.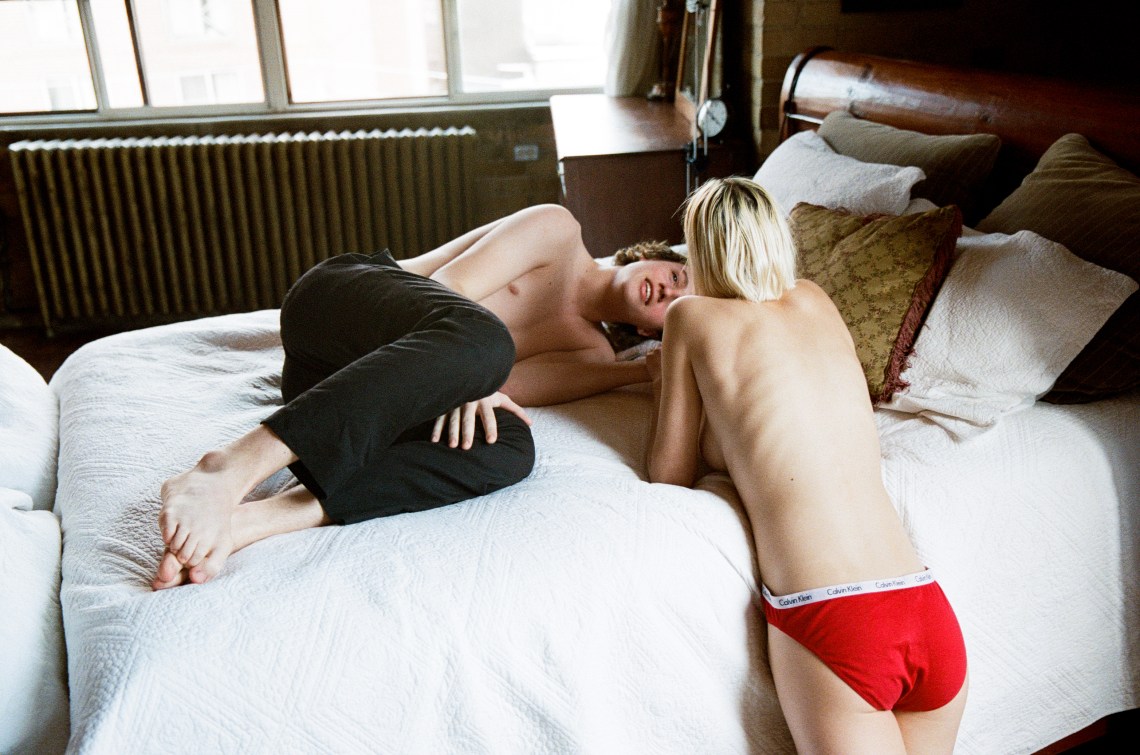 5. Do a puzzle together naked.
6. Pretend that you're in a room with other people. Your goal is to keep quiet, and your partner's goal is to try to make you moan.
7. Put on a song for your partner and see how well they can do a strip tease to it. You can either pick something sultry or silly.
8. Make a DIY Twister board with body paint.
9. Play porn roulette. Head to a porn site, scroll down, and click on a random video to watch together.
10. Turn on Periscope and ask strangers what you should do to your partner. When it's time to follow through, you get to choose whether you want to turn the camera off or leave it on.
11. Buy an adult board game. If you follow the instructions, you'll end up doing some pretty dirty shit.
12. Play naughty charades by acting out different sex acts. If your partner guesses correctly, perform the act with them.
13. Set a timer and try to make each other orgasm before it goes off.
14. Play strip Poker. Or strip Uno. Or strip Go Fish.
15. Blindfold your partner and make him guess whether you're about to touch him with your hands, a feather, a vibrator, or your mouth.
16. Watch a porn movie and act out what the characters are doing to each other.
17. Play the "what's in my mouth challenge" like you've seen your favorite YouTubers do. Except, instead of using food, you should place different body parts in your partner's mouth and make them guess what they're sucking on.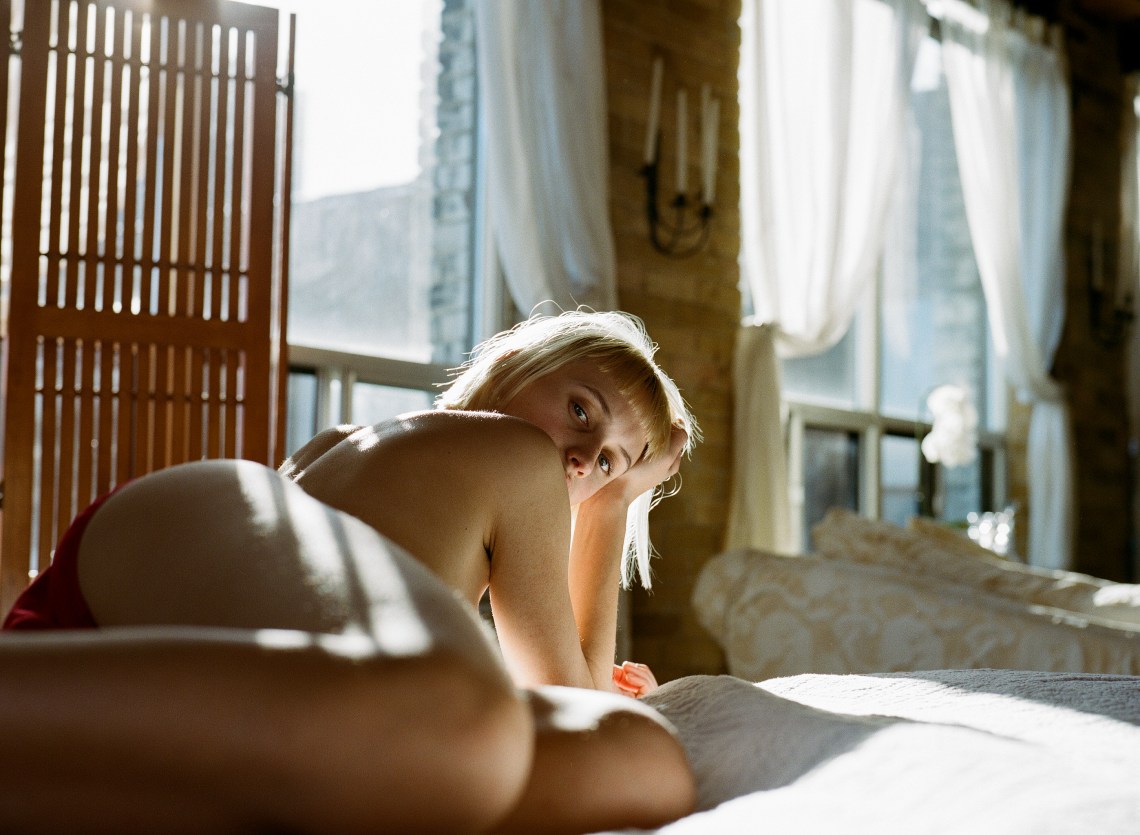 18. Switch to a random television channel. Then role play as whatever couple stars on the show.
19. Challenge him to a video game that you both enjoy. The winner gets to choose what the loser has to do to them.
20. Quiz him with questions about your kinks and fantasies. Whenever he gets one wrong, he has to remove an item of clothing.
21. Scroll through a sex toy site and order whatever item you randomly land on. Then use it the next time you have sex.
22. Channel your inner-child and play hide and seek. Wherever he finds you, he has to fuck you.
23. Watch a movie together. Try to turn your partner on in any way that you can without removing your eyes from the screen.
24. Go out in public and try to make each other horny without engaging in massive PDA. Try bending over so he can see your cleavage and sneaking kisses when no one else is looking.
25. Touch him while he touches you. See who can make the other person orgasm first by only using their hands.
26. Get naked in bed and make a rule that you can't talk, kiss, or touch each other's genitals. See who can get the other person worked up enough that they break one of the "rules" first.
27. At the beginning of the year, make a bucket list of sexy things you want to do together. Cut the list up and place all the items in a jar. Each week, draw one thing out of the jar and promise you'll do it that week.
28. Make a pact to stay naked together for an entire day no matter what.
29. Start a tradition where you place sex bets on things like a sporting event, or the outcome of a trivia game.
30. Pull any game out of your closet that you have an find a way to make up a "strip" version of it.
31. Find a book of erotica and take turns reading it out loud to each other paragraph by paragraph. Whoever makes a move first loses.
32. Buy a Jenga game and grab a sharpie and turn it into your own "sexy dares" Jenga game by writing a dare on each game piece. When you remove a piece from the Jenga tower, you also have to complete the action written on it.
33. Or, just play your own game of sexy dares without the Jenga aspect.
34. Leave each other voicemails of reading erotic stories without bringing it up in person or breaking character. See who cracks first.
35. A tried and true sex game: sex dice.
36. Use the sex dice but with one person blindfolded so they can't see what is rolled and have to wait to experience it with their other senses.
37. Instead of playing a drinking game while watching your favorite show, play a stripping game. Make a list (or find one online and convert it from drinking to stripping) of "take off an article of clothing every time x happens" and play along.
38. Use a timer that's set to go off every one or two minutes and take turns touching or pleasuring each other knowing that when the timer goes off, you have to switch no matter how (temporarily) frustrating it is to be "interrupted".
39. Make a sexy drinking game: ask each other these 50 dirty questions. You have to take a shot every time you refuse to answer one.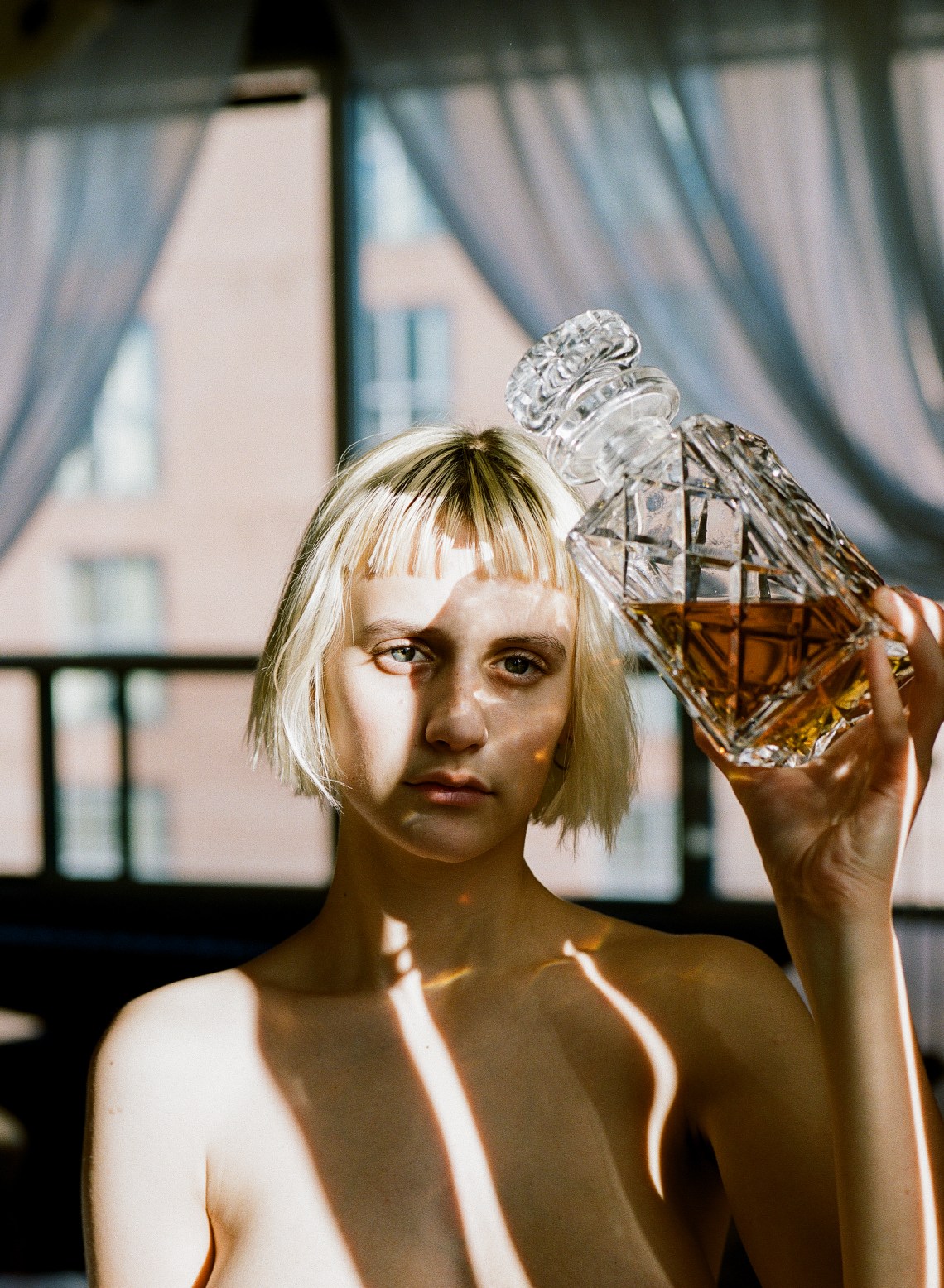 40. Find a sexy story that turns you on and then send it to your partner and make a promise that you'll act it out together and pretend to be Very Serious Actors while doing it.
41. Sign up for any kind of art class that interests you, but use your new skills to paint, sculpt, or draw sexy pictures of your beloved. Leave them under their pillow or tucked into their book for them to find.
42. Alternatively, buy some body paint and get creative in a more hands on fashion.
43. Think of a topic you two both know a lot about and find an appropriate trivia game for it like Game of Thrones trivia or a Harry Potter spelling bee and the loser has to remove any object of clothing the other person wants for each round.
44. Pick a TV show you want to watch together every week and make a rule that the commercials are "foreplay breaks". You must spend the entire commercial break kissing or engaging in some other form of foreplay.
45. Kiss each other for as long as you can without breaking contact or touching any other part of the other person's body. The first person to break the rules loses.
46. Find different spots in public to make out in like you are teenagers without getting caught (ex: the back of a movie theater, a parked car, a walking path at night).
47. When you're out somewhere you know your partner won't be able to respond or get a private moment with you, send them a sext that will drive them crazy for the rest of the evening.
48. Watch a movie while taking turns every 10 minutes massaging each other with a scented oil. See how surprisingly turned on the other person is by the end of it.
49. Make a bet on which of you is actually the most sexually experienced and find out for real with a dirty game of "Never Have I Ever".
50. Find a book of sexy stories. Read them out loud while your partner is blindfolded. Stop and take breaks to tease them a bit and drive them crazy.
51. Buy a copy of the Kama Sutra and take turns each week picking a new position to challenge each other to try.
52. Take a sharpie and write 10 sexy dares on the bottom of 10 solo cups. Have your partner do the same. Fill the cups up with water or alcohol and set them up on a table. Play beer pong and each time you get the ball in a cup, your partner must complete the dare.
53. Challenge each other to see how many different positions you can try before either of you orgasm.
54. Naked Twister.
55. Play 20 questions but with a part of your body. You think of a specific area of your body and your partner has to "guess" by kissing different body parts until they find the correct place.
56. Write out on a notecard a place you want your partner to touch you. Make them guess where it is. The person guessing can touch all the want but the other person cannot speak, touch, or gesture.
57. See how many different locations you can hook up in a one month period.
58. When you get dressed up to go out on a date, play Seven Minutes in Heaven first. Set a timer for 7 minutes and get as much action as you can in before you have to walk out the door.
59. Blindfold your partner and direct them to touch or kiss different parts of your body and then guess which part it is.
60. Make a challenge to have the longest and shortest duration of sex you've ever had within a 30 day period.
61. With a vibrator or just your hands have a "race" to see who can make themselves orgasm the fastest.
62. Next, see who can spend the longest pleasuring the other person and still make them cum.
63. At the beginning of a week, assign a special word or dead as the "magic" one for the week and tell your partner you will pleasure them every time it is said or done — but they won't know what it is. Watch them go crazy trying to guess!
64. Use the "body parts" die of your sex dice to roll and take body shots off different parts of each other's bodies.
65. Play a dirty version of Stoplight. Make your partner start far away from you and ask them questions about yourself. When they get one correct, you can briefly give them a "green light" to move toward you before you say "red light" and make them stop again.
66. Play "two truths and a lie" with all dirty questions.
67. Challenge each other to send each other a song by the end of the day that describes what you want to do to the other person later. When you get together, act out both songs.
68. Tie your partner up and tease them until they can't stand it anymore. Time it and see who can hold out the longest.
69. Play an adult version of spin the bottle by placing different items in a circle (whipped cream, sex toys, a blindfold, an ice cube, chocolate sauce, etc) and spinning the bottle. Wherever the bottle points, you have to use that item on your partner.
70. Get naked and play Marco Polo all alone in your home.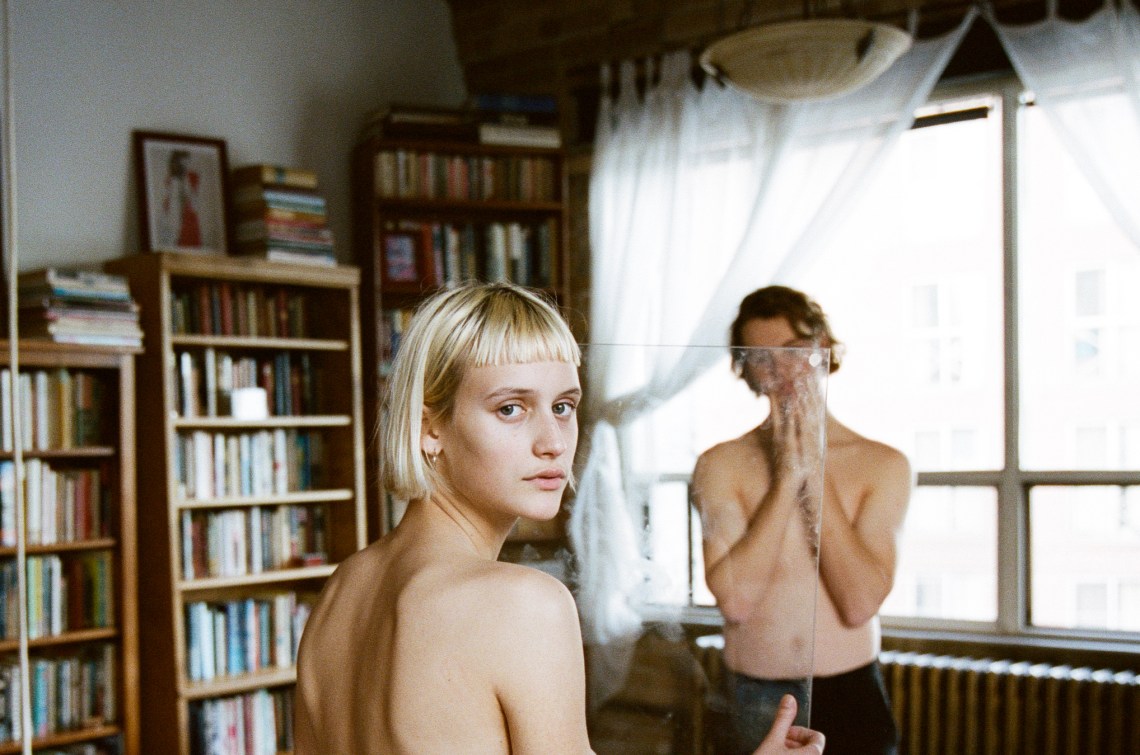 71. Have your partner think of a part of their body and tell you if you're getting "hotter" or "colder" as you try to guess what it is with your mouth.
72. Get a long distance vibrator and play a dirty guessing game over the phone while one of you is out of town. Correct answers get rewarded with a zap.
73. Order each other a sex toy that you think the other person would enjoy. Wrap it up somewhere and keep it visible, but don't let the other person open it until they can beat you at a very specific challenge you've made up.
74. Buy a blindfold and take turns using it as a way of saying basically "tag, you're it". Whoever has the blindfold gets to decide when to use it and putting it on means "I am ready to be teased". Afterwards it is the other person's turn to keep the blindfold and bring it out whenever they want.
75. Print out this list and place all the options in a jar. Pull one out once a week and make a promise to play whatever it is.
Credit https://thoughtcatalog.com/holly-riordan/2018/04/filthy-sex-games-thatll-make-you-both-horny-as-hell/